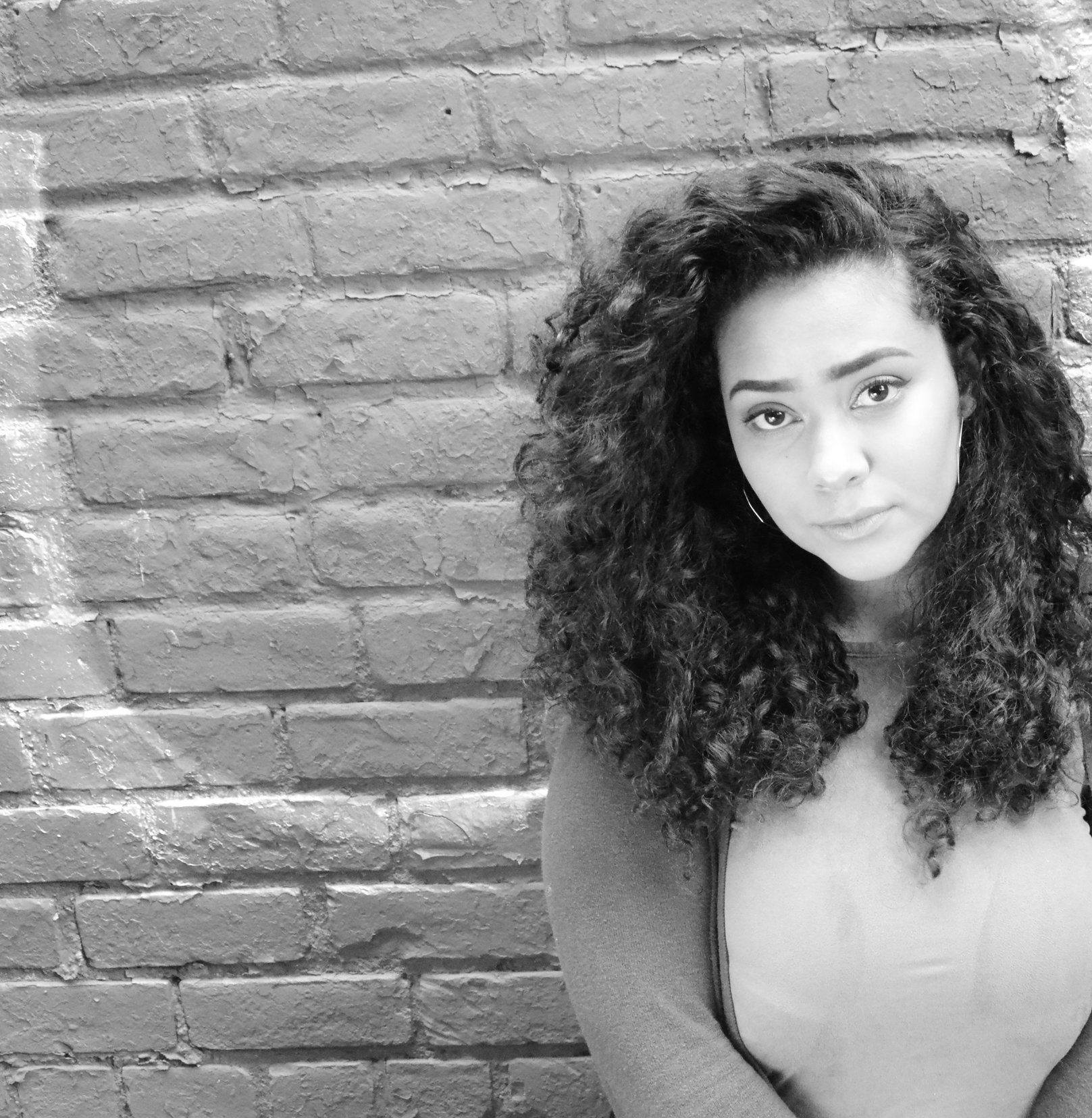 As a current Bronx native, Kat lived her early to teen years in the Dominican Republic and the Lower East Side. Always having a talent in arts, she later developed an interest in fashion design and attended the High School of Fashion Industries where she improved her visual arts skills. Her interest in acting began around the age of fourteen, growing daily inspired from watching shows like Sister Sister and Lizzie McGuire, and performing in school shows.
While attending The City College of New York, she gained experience in musical theatre by performing musicals such as Promenade by María Irene Fornés and Godspell by Stephen Schwartz. She also credits her professors of body movement and dance courses!
Though there was a lack of classical theatre courses and shows in her time there, after graduating she began to research and teach herself the works of Shakespeare, later creating opportunities for herself to perform certain characters and thus gaining experience.
Some of her favorite credits include The Cherry Orchard (Aaron Davis Hall), Water by the spoonful (red monkey theater group), eight tales of Pedro (The Secret Theater) Winner of the 2018 UnFringed Festival Best of the Festival Prize, Elvira: The Immigration Play (Collaboration Theatre Company), and Michelle in the short comedy film Reina which she was two time nominated best actress in a short comedy.
Wanting to give back to the community while doing what she loves and making a living, Kat became a teaching artist. She is currently with The People's Theatre Project and Bronx Arts Ensemble. She previously worked as an actor/teacher for Superhero Clubhouse's The Living Stage where she worked with an intergenerational group to create an original eco-friendly performance that was open to the community and celebrated with the elderly at the Meltzer Tower Garden.
Finally, Kat is also a co-creator and producer of Cafecito Films and their Bits of the Bard series featuring William Shakespeare's works. The show takes the classic text and modernizes the theme. For example in the As You Like It: The Letters episode, it takes place in the 90's. She has starred in all the current released episodes. Make sure to check them out! @cafecitofilms